February 2014 -> February 2015
last year byu rugby had a match that was close by where i am from, so isaac came because he was on the rugby team then. this was a week after we started dating and he came and met my parents for the first time! a little soon for the parentals, but if he was going to be in northern california he
had
to come and meet them. this president's day weekend he came home with me again, a lot has changed since then! life is so good!
isaac and i have never celebrated "month anniversaries" because well that's just lame haha. but we thought it was cool that we got to celebrate a year of being together before we get married, so we wanted to do something!
i kept asking isaac what we were doing to celebrate and he would brush it off every time i asked...
"honey we're going to have a lot of homework"
"i told
so and so
we would do
blah blah
with them"
"i'm going to have to work late."
to say i was disappointed was a huge understatement. i didn't really expect anything grand but at least a froyo/movie night would suffice!
so fast forward to our dateaversary (what a funny word hahaha)...
i hadn't given up on making some last minute celebration plans and i was bugging him all day long. he just kept giving me the same excuses as he was dropping me off at work and i was all huffy puffy. i was walking up to the testing center when my friend
rachel
called me. she asked me if i wanted to grab lunch with her before we went to work, so the two of us went to guru's in downtown.
when we eventually got to work, i clocked in and put on my name tag. rachel burst out, "i can't take it anymore!" and she pointed to a rose sitting on the filing cabinet. right away i knew what it was. isaac gives me roses like they're going out of style. if i were walking down the street and there were a random rose in my path, there would be no doubt in my mind that it was from isaac haha.
i opened the note and read..."hi honey! you thought i wouldn't plan anything??....you'll find that your shift is covered, so you can go home and relax...there's a surprise waiting for you in your room...pick you up at 7:45...love you!"
rachel started laughing and i just smiled and clocked out. rachel drove me home and i found this on my bed...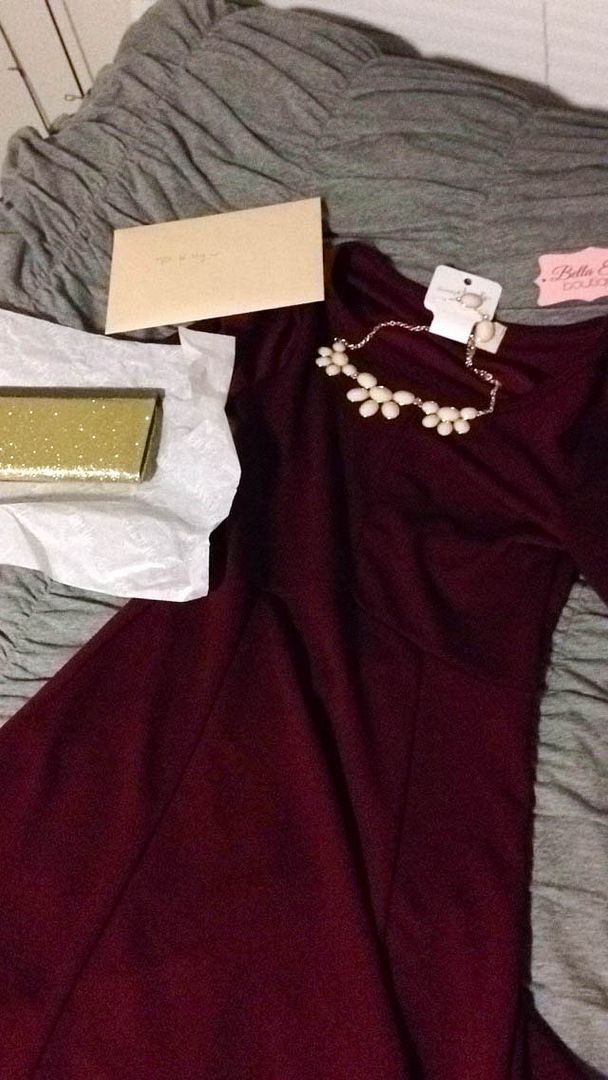 my heart might have melted a little bit. okay, a lot melty! i cleaned my room, relaxed, and then started to get ready for our date. you should've seen me. i was like a little school girl, all giddy! i felt like i was getting ready for our first date because i was sooo excited! i curled my hair, did my makeup, and then put on the dress and jewelry isaac picked out for me. my heart skipped a beat when i heard the knock on the door. isaac looked so handsome!
we went to dinner at la jolla groves and it was absolutely delicious. we both had the lemon roasted chicken with garlic mashed potatoes and steamed vegetables. mashed potatoes are my favorite. i love them. i love going out to eat with isaac because kiely-isaac-relaxy-talky time is hard to come by these days with our busy schedules.
he secretly had rachel taking pictures of us through the window because he knows i love pictures. seriously hilarious and props to my love for going above and beyond the call of duty.

(that guy to the left of us...yeah he was a lip-smacker-eater....need i say more)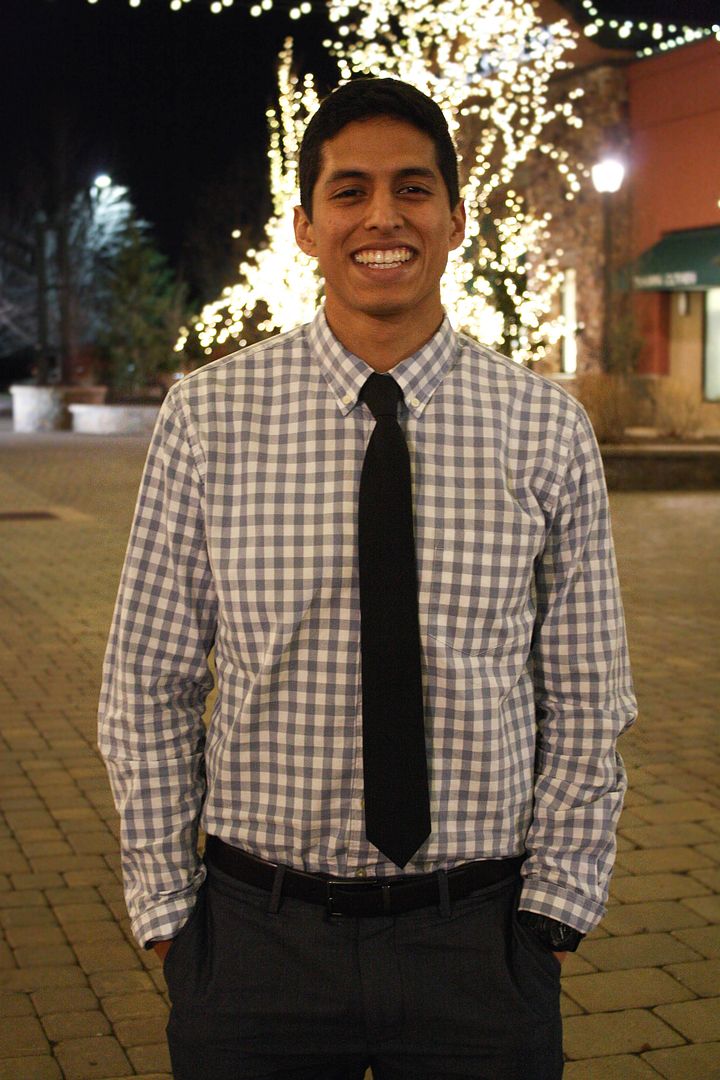 after dinner, we rented a redbox, made pazookies, and snuggled.
he knows exactly how to plan the best date ever. before our date isaac texted me telling me to bring comfy clothes to change into after, i didn't know what we were doing yet, but when i read "comfy clothes" i knew this was going to be the best night of my life! and it was. i love him so much. we have the best time together and i'm lucky to be in love with my best friend.
happy dateaversary to us!