Ever since I came to BYU, I've heard all about this "Alpine Loop." I saw lots of pictures of beautiful mountains covered in yellow, so it was definitely on my Utah bucket list (just like
the Lavell Edwards stadium farmer's market
was)! Hmmm maybe I should make an official Utah bucket list....does anyone have suggestions for my bucket list?
Anyway, the drive lived up to every expectation! If you
follow me on instagram
, then you know that I cannot stop posting pictures of our drive! It was breathtaking. We drove around the loop with the windows down, the sunroof open, and Isaac yelling "I love nature!!!!" every 20 minutes.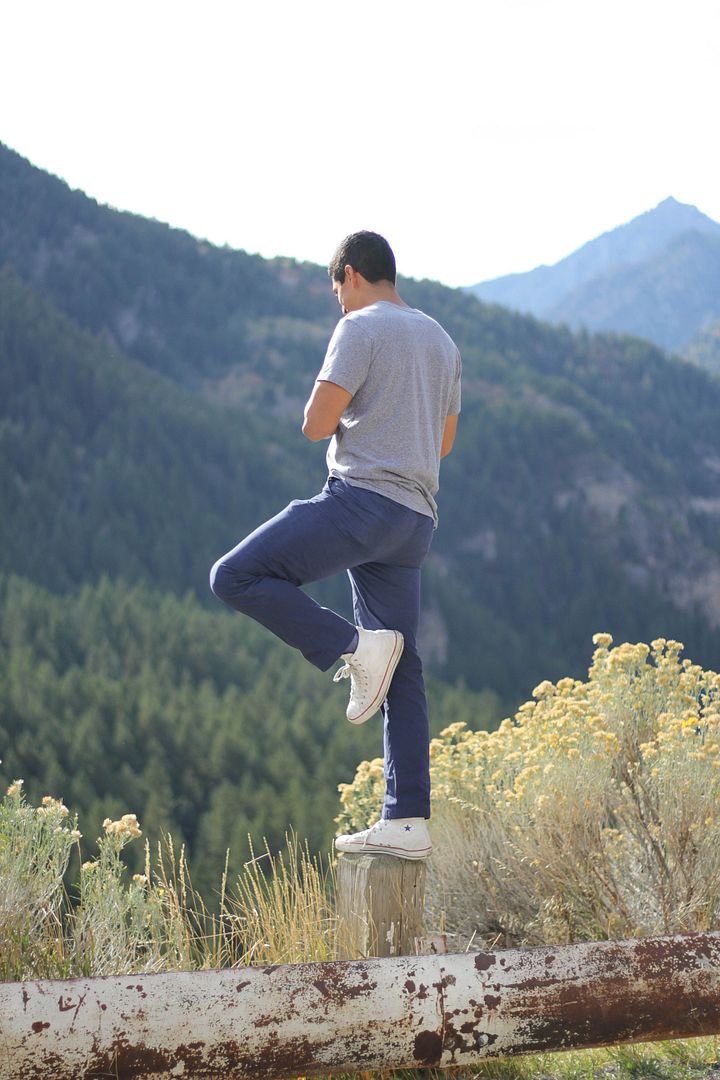 I attempted standing on this log...it didn't go so well.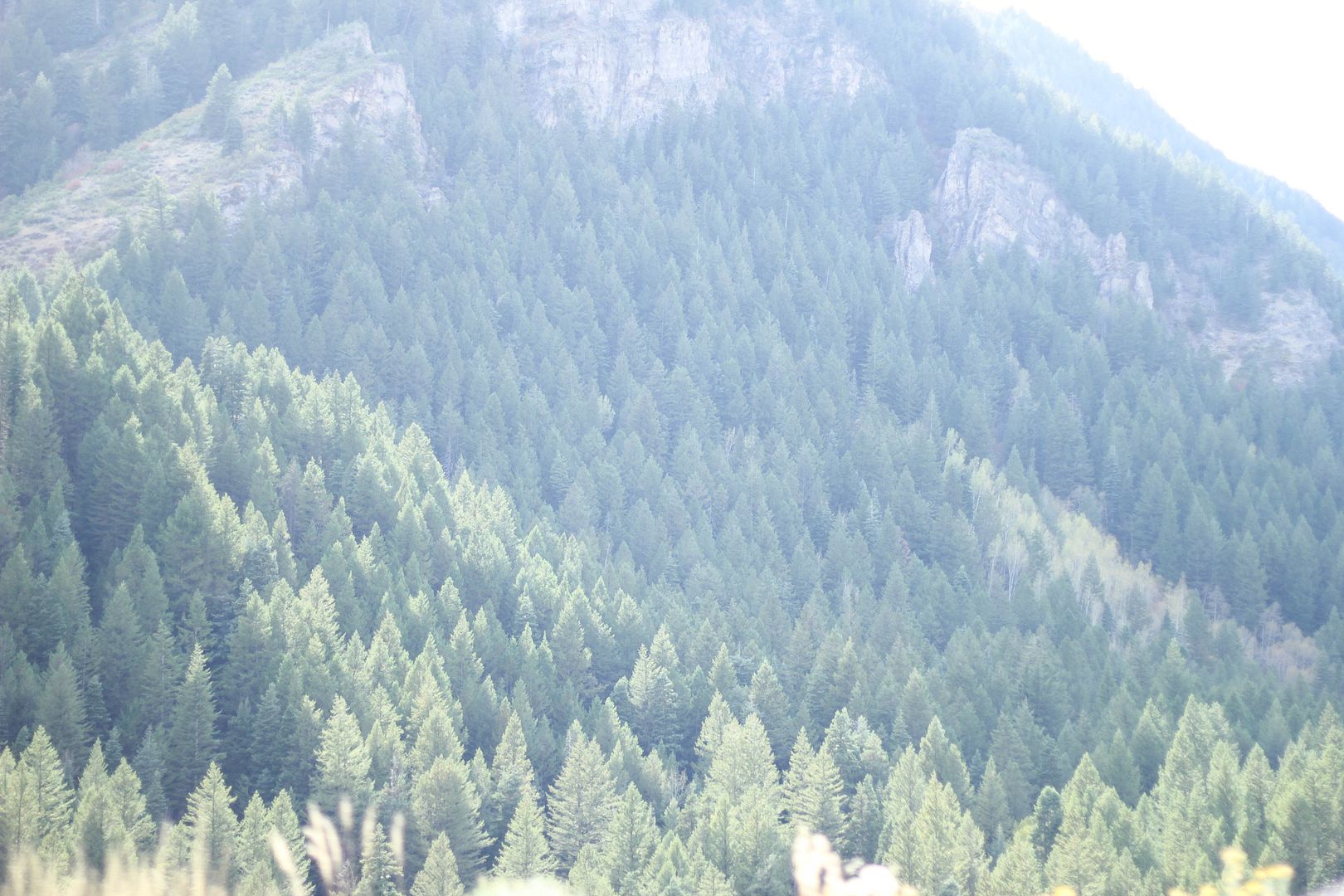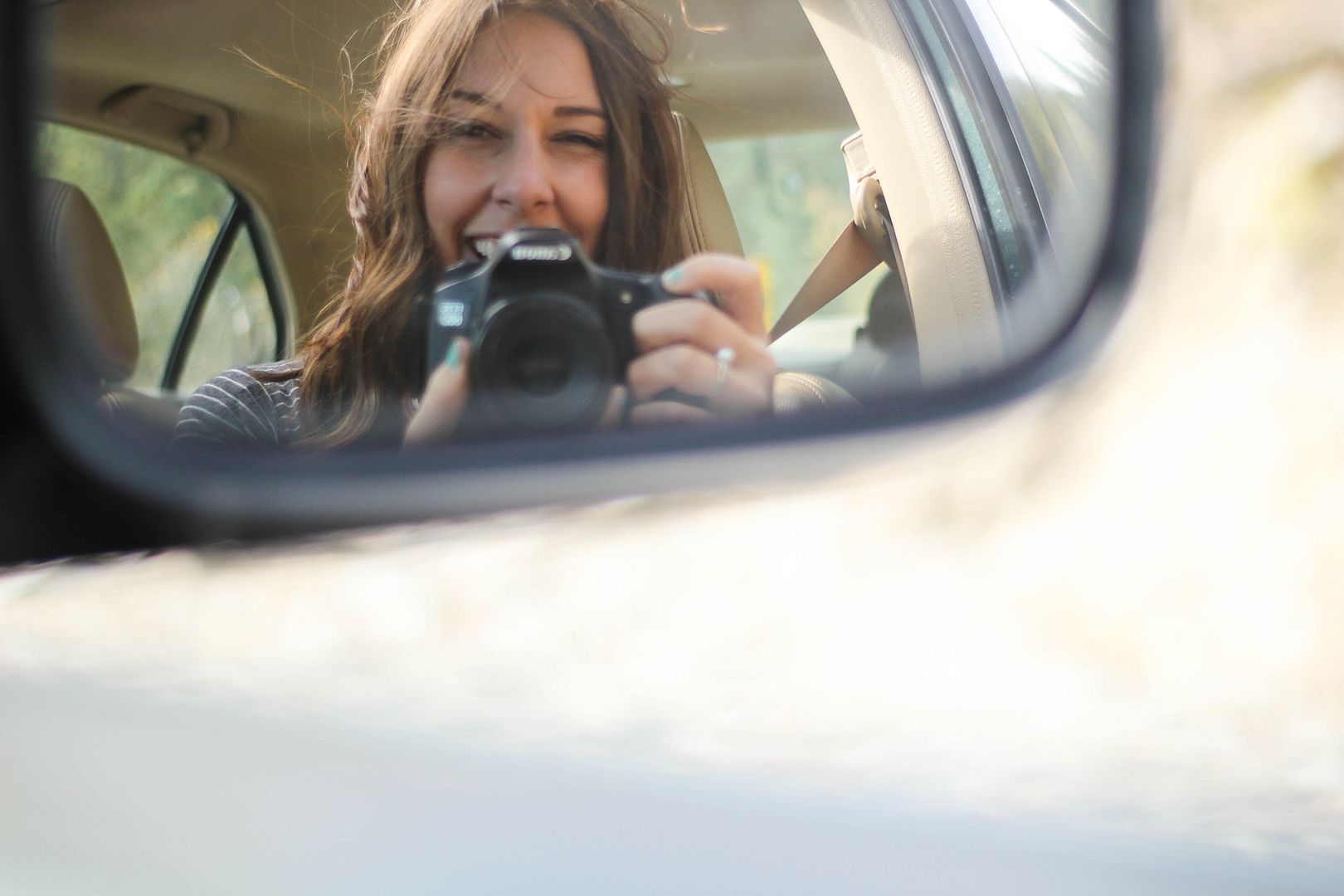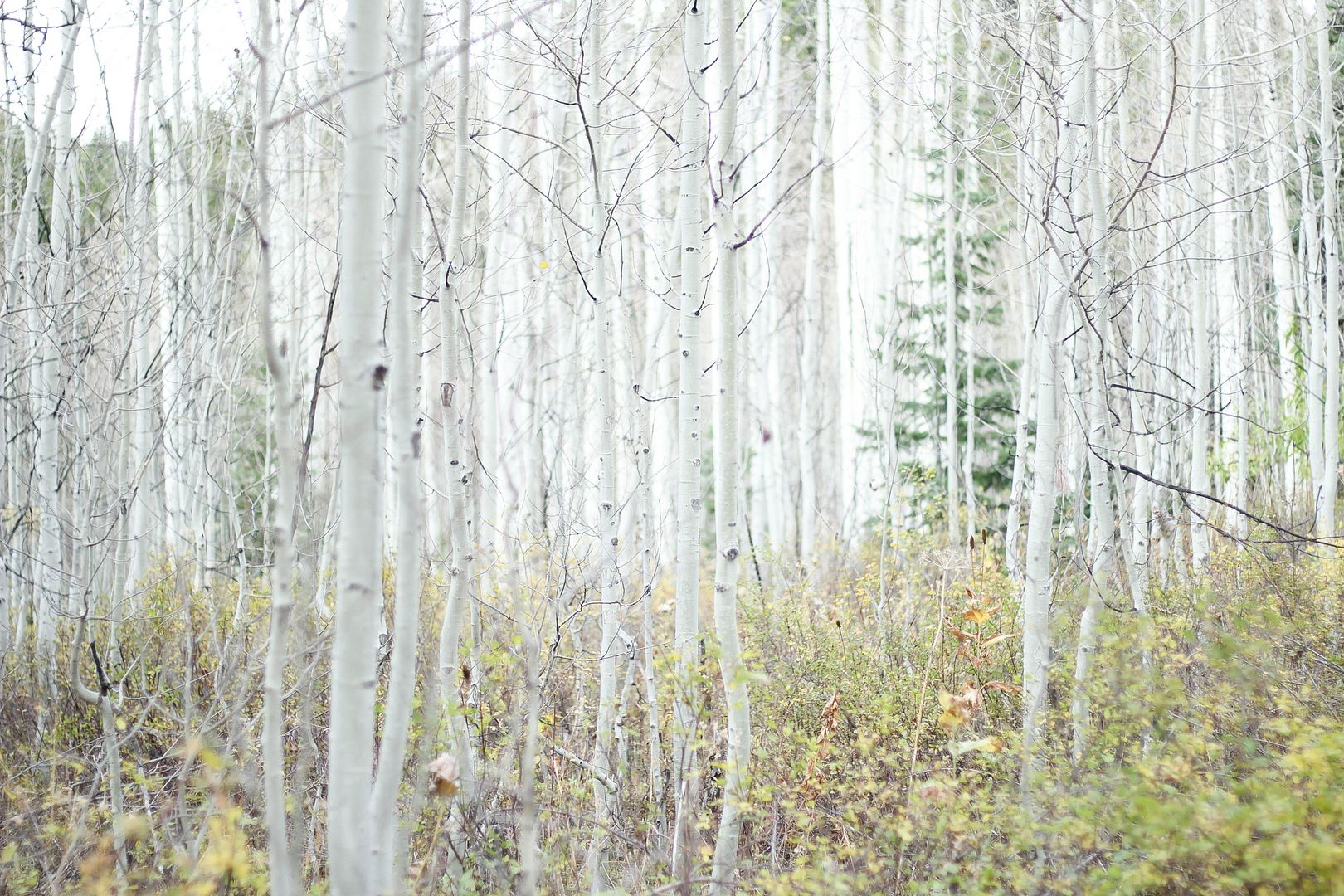 I had never seen an aspen tree, so I was pumped!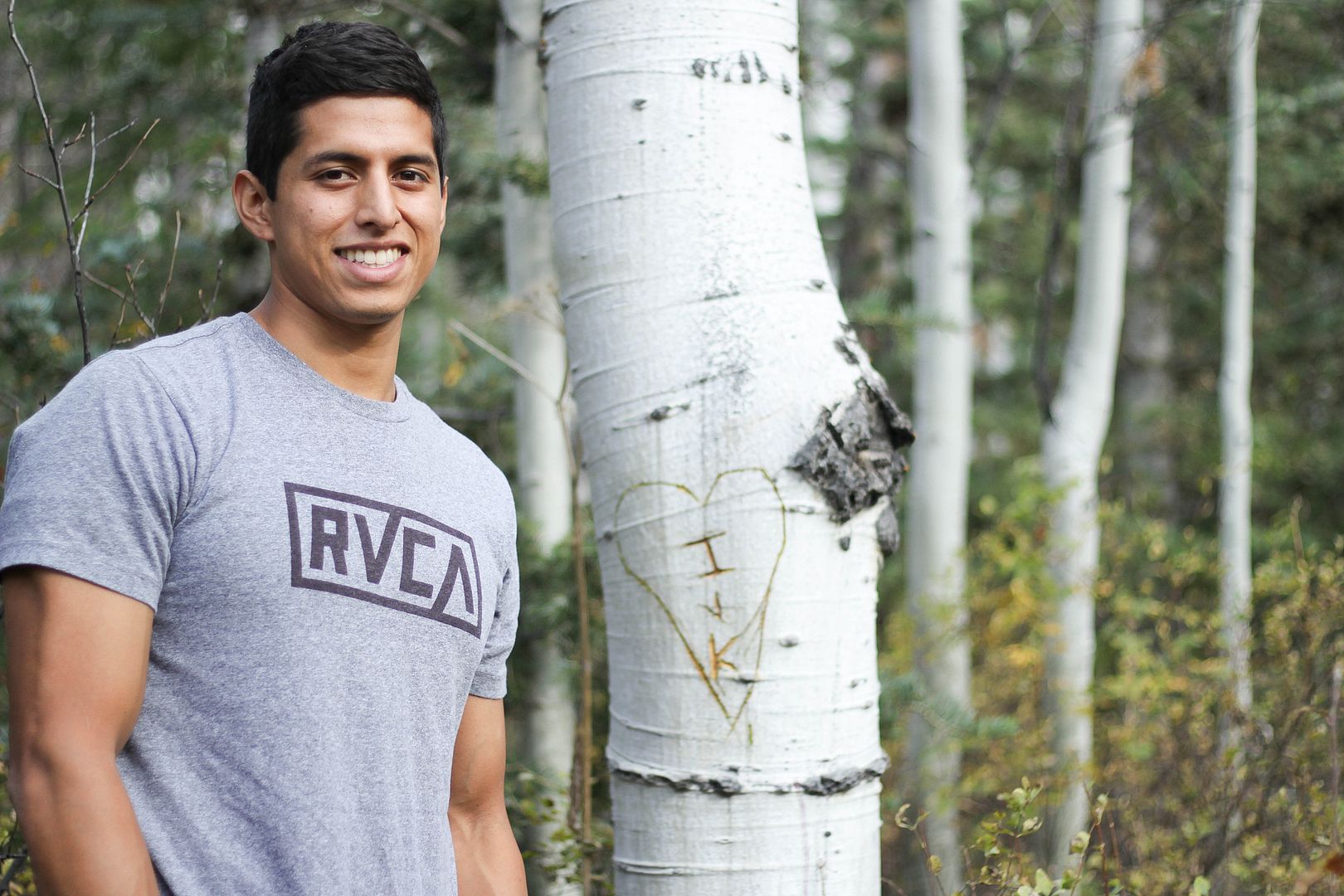 We now have our initials carved on two trees in different places, which I think is pretty cool! When we were
with my family at the Sunriver Resort on vacation
, Isaac and I snuck away for a bike ride and he smuggled a pocket knife so that we could carve our initials on the tree. I was so shocked haha! And now we have our initials on a tree in the Alpine Loop!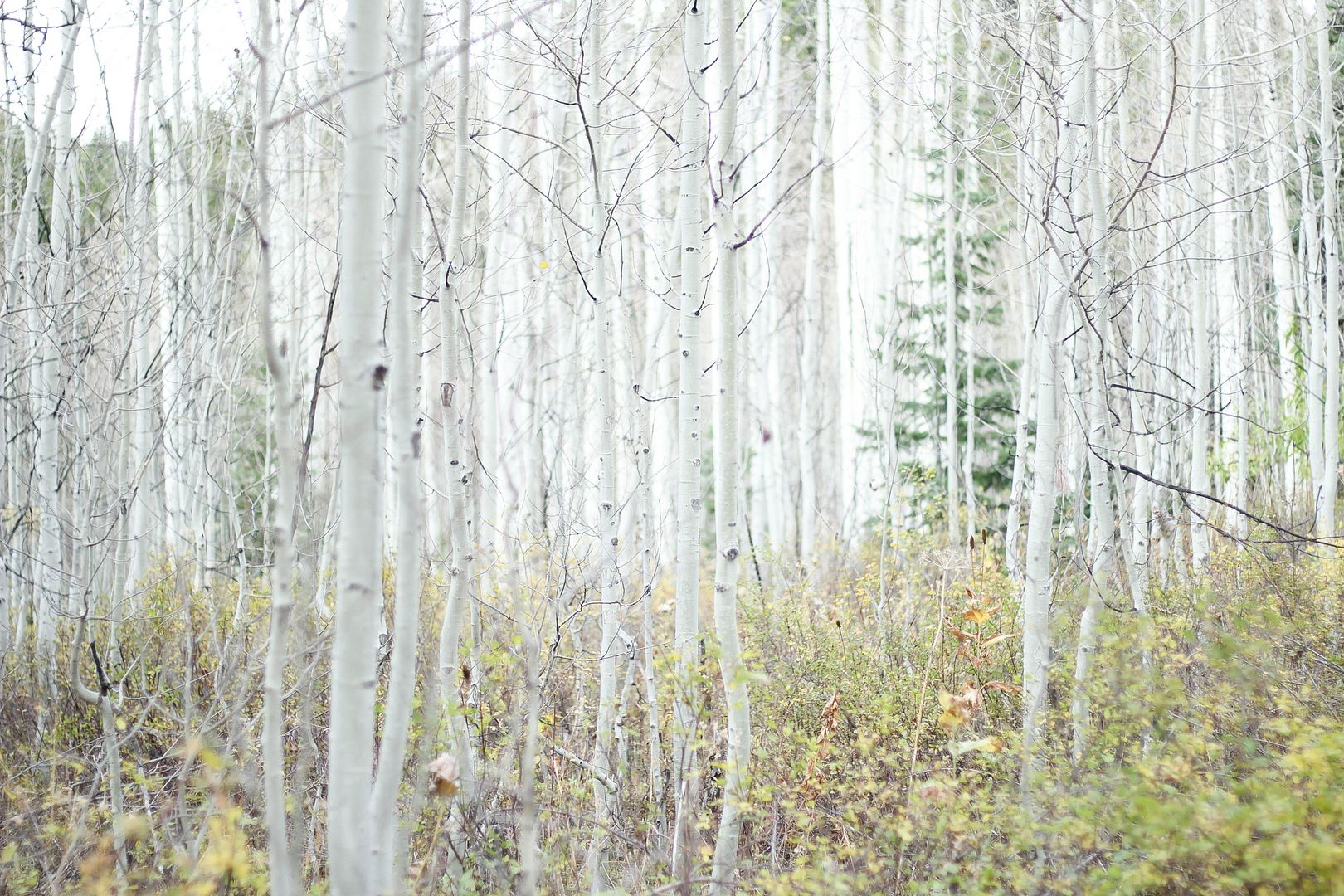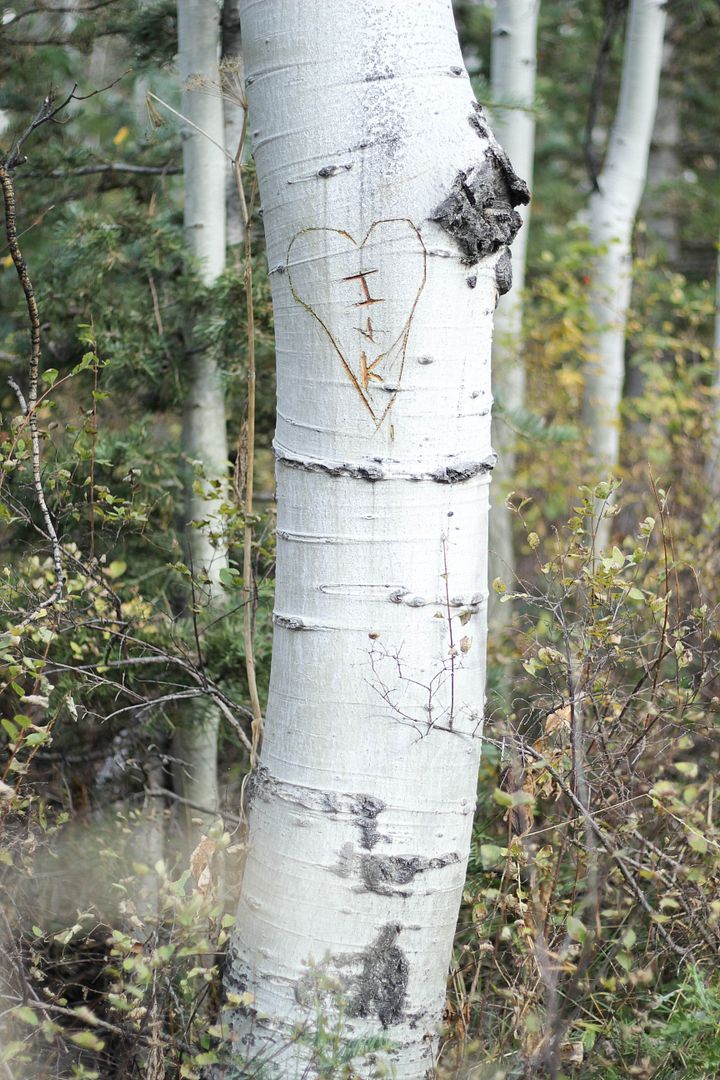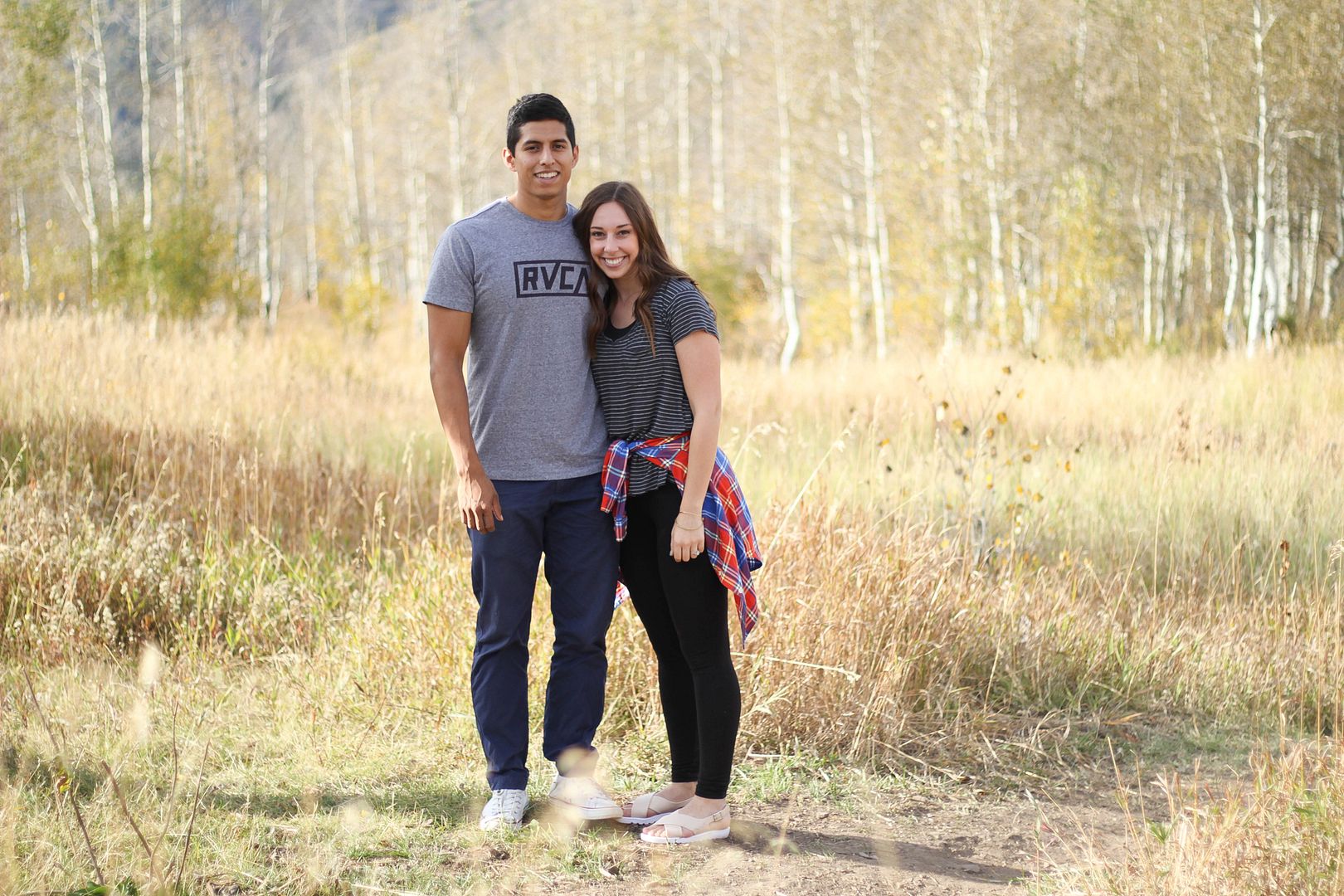 Isaac and I joked that our "family pictures" were taken care of for the year because we took so many! How could we not?! The yellow is stunning!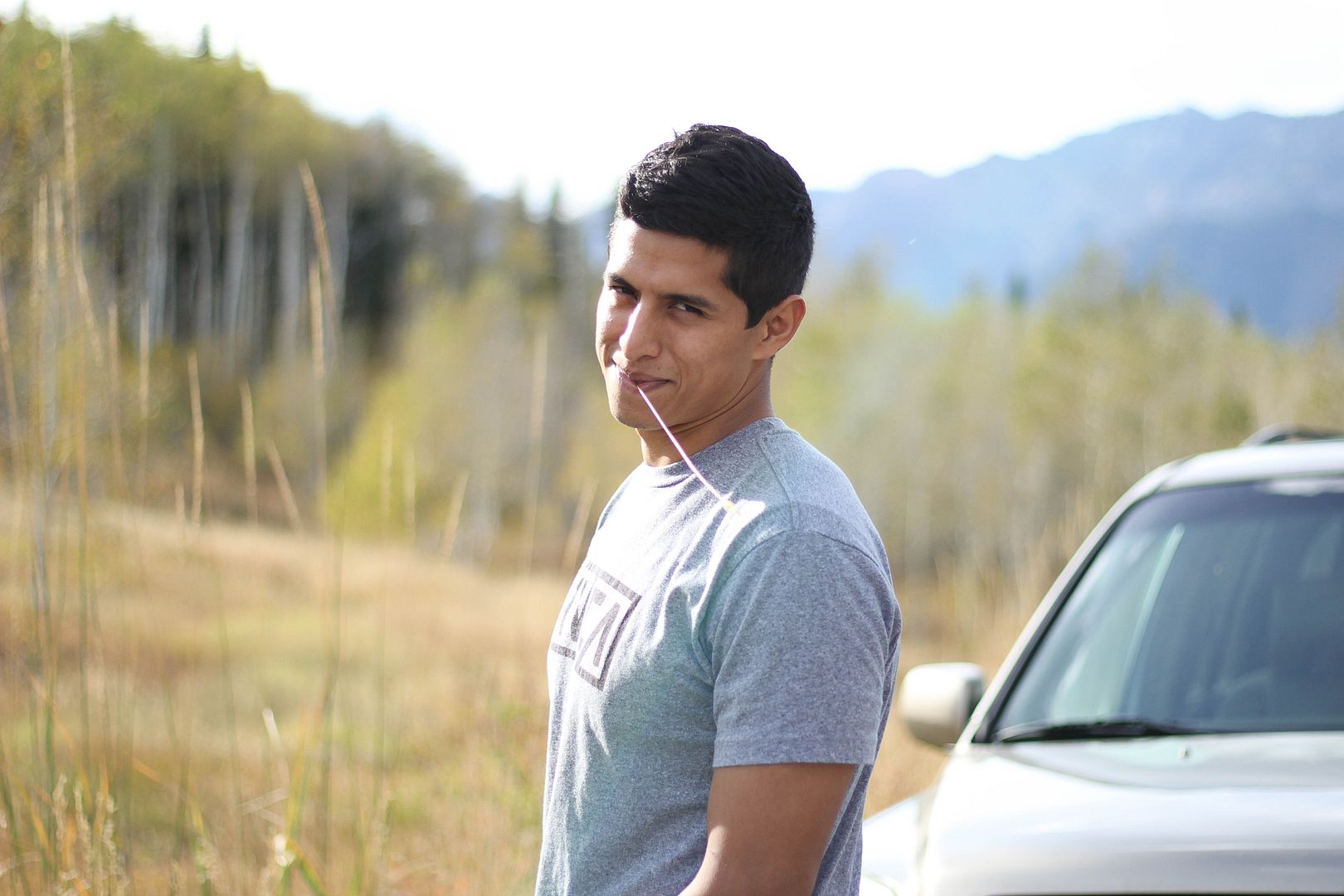 Someone thought he was the sickest....not mentioning any names.....^^^^^^^