We have been in Dallas this summer, and every Saturday we try to get out to explore! We have been to the Boho Market twice now and it is so fun. Local vendors come together to sell their handmade/vintage goods, and there is tons of food (which is my love language)!
These popsicles are Peaches n' Cream and they are out of this world good. If you're ever in Dallas or San Antonio, look up Steel City Pops and go grab yourself a little piece of heaven!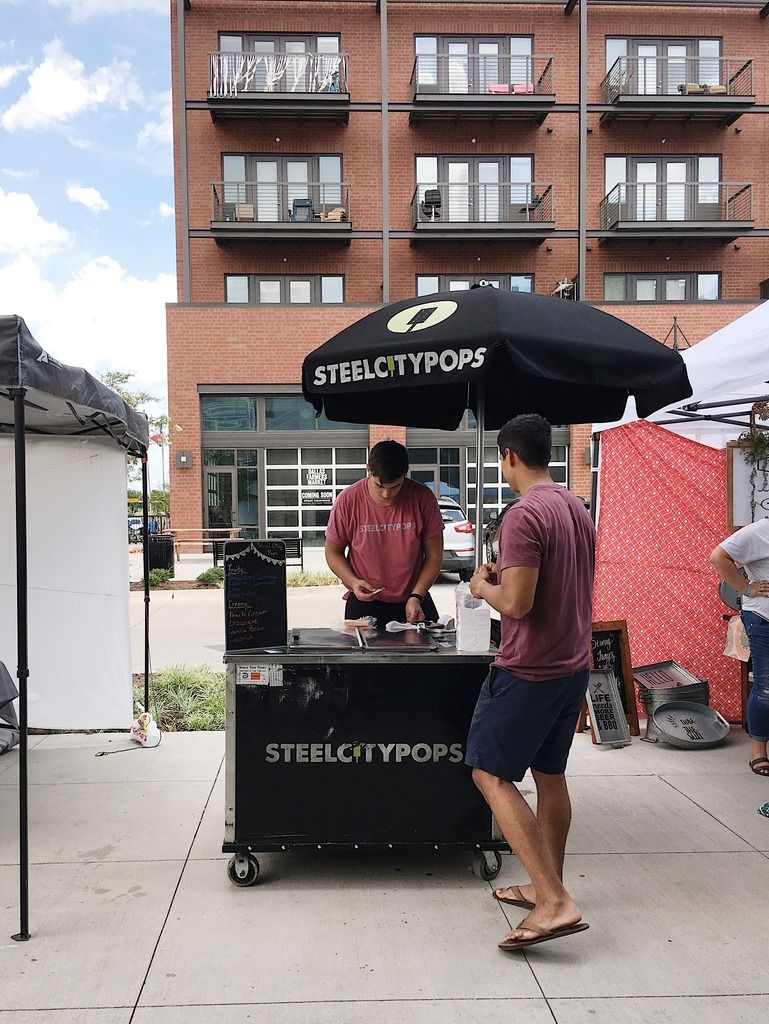 Right next to the market, there is a garden store and greenhouse. DEAD. It was so stinking adorable! If you know me, you know that plants make my heart sing. I wanted to scoop up all the cute fiddle leaf figs and take them home with me. The gift shop had the best home decor, and I was silently crying because they don't ship out of state!
Isaac got me a peony. Another thing that makes my heart sing...single blooms wrapped in brown paper.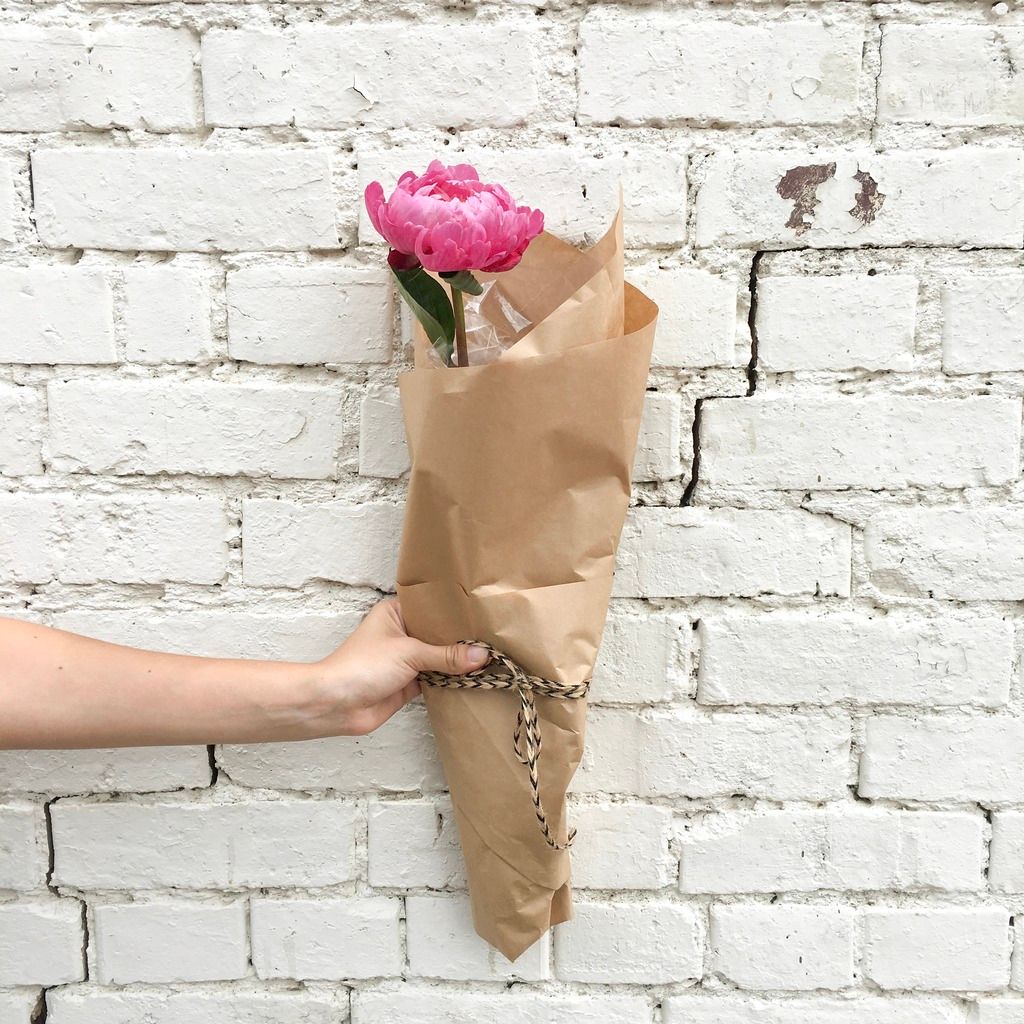 Some day I WILL have this grecian style tile pattern in my master bathroom. I WILL.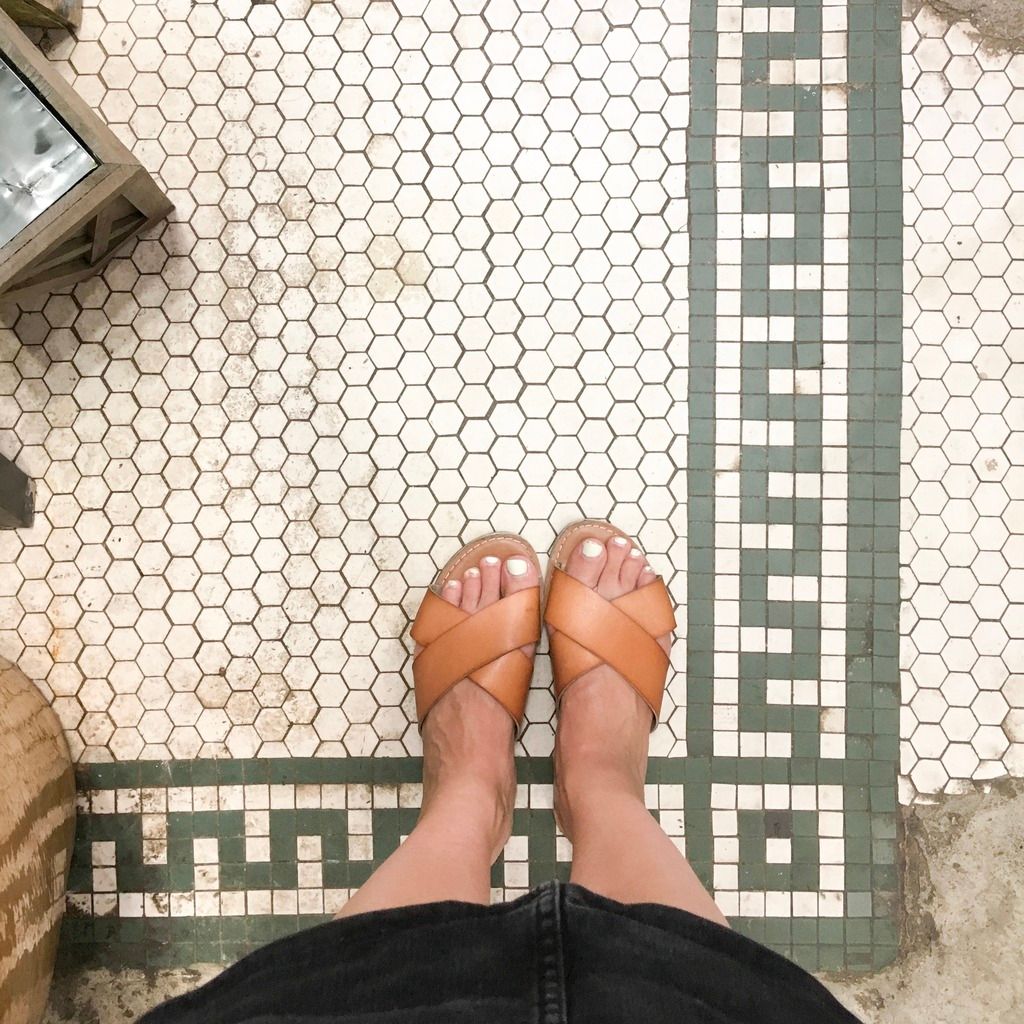 Mason is such a little trooper, he lets us drag him all around on the weekends. I love Saturdays with my two favorite people.